Creating Networks for Success
I connect economic players between Germany and Hungary and build bridges between the two countries with my connections. Equally important to me is connecting Women in the economy across companies, regions and hierarchies. I am happy to share my experience as a speaker and in panel discussions. Please contact me if you are interested.
Networking as success factor
 A high-quality, goal-oriented network is a powerful factor for sustainably successful business and economic relations. With MTTconnect, I enable you to access a network of high-ranking players in the economy and its environment. The maxim of my work is the business success of all participants.
"I want to use my 30 years of experience in the energy industry and my 15 years of operational management responsibility to create value."
Find out more about my work and current development here:
Memberships
An overview of my charitable activities and my network.
My topics
I am available to you as a speaker and panelist on these topics.
News
Here you will find reports on recent events and other happenings.
Futhermore I am Managing Partner of DialogUngarn Nonprofit Kft.: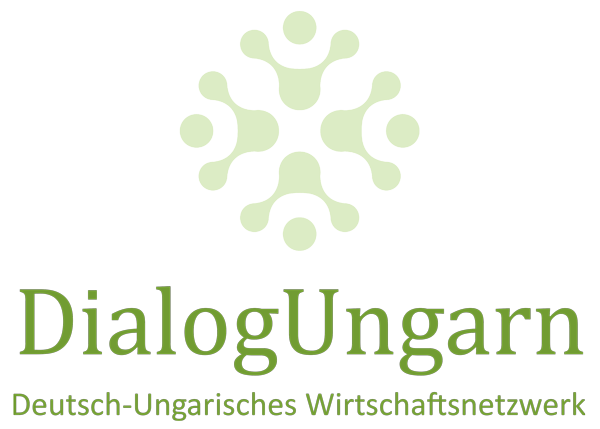 DialogUngarn - From the economy, for the economy
The non-profit organization DialogUngarn (Dialogue Hungary) is an independent dialogue platform for maintaining bilateral economic relationships.The focus of the initiative is the expansion of cooperations and the identification of synergies for companies of all sizes and industries. It is important to set impulses for even closer economic cooperation between Germany and Hungary. More about DialogUngarn in the following video and on the website.
Dr. Marie-Theres Thiell
My 30 years of experience in the operational business of the energy industry enables my current positions as managing partner of DialogUngarn and as a member of the board of the German-Hungarian Chamber of Commerce in Budapest.
It is especially important to me to promote networking and support for women in business.
Learn more about me
To my CV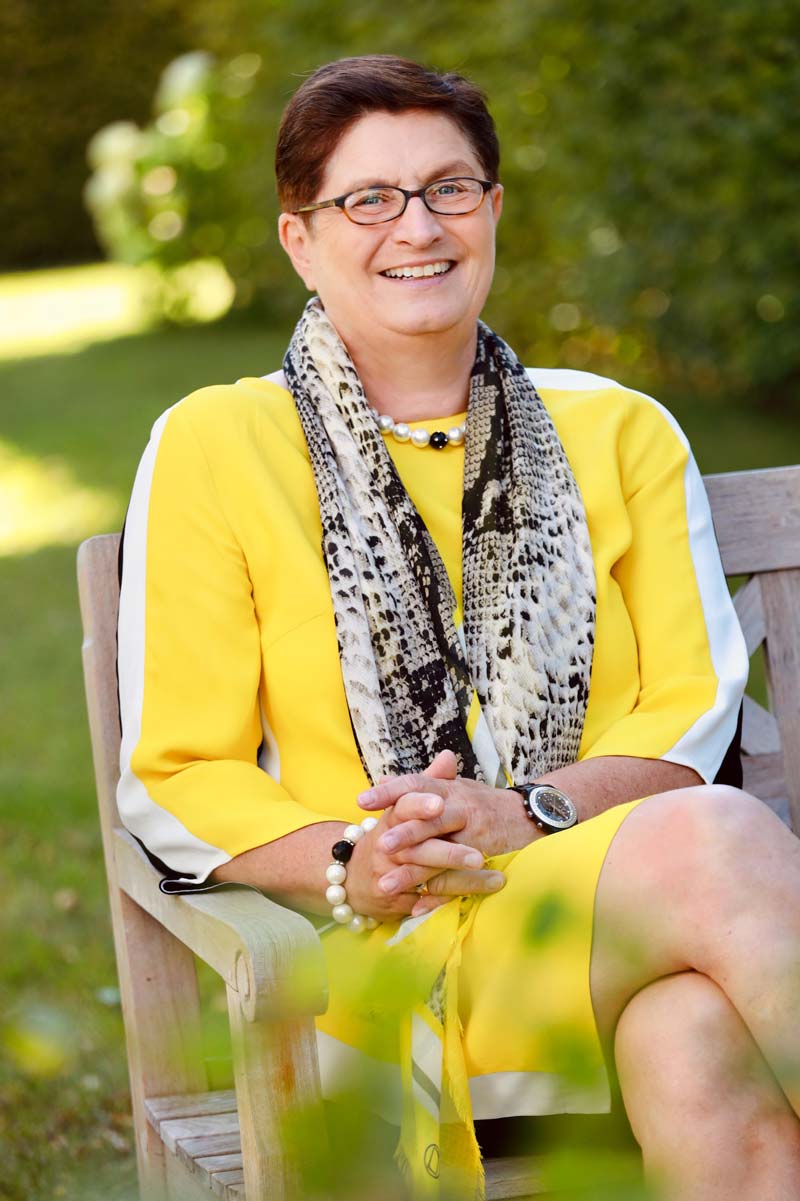 Managing Partner, DialogUngarn Nonprofit Kft.
DialogUngarn Nonprofit Kft. is a non-profit organisation that wants to provide impulses for even closer economic cooperation between Germany and Hungary and German and Hungarian companies on the basis of the positive agenda of both countries. Find out more here.
Mandates on supervisory boards
To the supervisory boards of
Bayernwerk AG, Regensburg

VSE AG, Saarbrücken

Westenergie AG, Essen 
I contribute my operational experience from 30 years of activity in the energy industry in Germany and Eastern Europe - 15 years of which were spent in management positions - and my many years of experience on supervisory boards. 
Member of the Board of Trustees of the University of Miskolc Foundation
As a member of the Board of Trustees of the University of Miskolc, I support the University in achieving its scientific, social, international and financial goals. In doing so, I work closely with Dr. Judit Varga, Minister of Justice and Minister of European Affairs. More information here.
Board member of the national association Westphalia and head of the regional association Münster, member of the international commission, German Association of Women Entrepreneurs e.V.
The VdU e.V. is dedicated to economic issues from women's perspective and promotes political efforts for equal participation of women and men in economic life. In addition, the association enables a nationwide exchange between women entrepreneurs and a dialogue with political decision-makers.
For the Münster region I developed the "Talk in Münster" format, where Westphalian companies as well as companies in dialogue with me introduce themselves.
As a member of the international commission, I contribute to the transnational networking of business women.
Click here to visit their link to the website.
Member of the board of directors, German-Hungarian Chamber of Commerce
I have been on the board of the German-Hungarian Chamber of Commerce since 2014 and was its vice-president from 2017 to August 2021. Together with the managing director Gabriel Brennauer, I founded and developed the Netzwerk Digital. Today, I am responsible for the topic of women in business on the board.
Ambassador for Fot
In cooperation with Peter Edvi, the president of the International Children's Rescue Service, I have developed the Center for Therapeutic Riding as well as a riding facility in Fot - not far from Budapest - into an adventure park for renewable energies. I represent the organization internationally as an ambassador and connect it with the equestrian scene in Germany. I also establish contact with supporters for the facility.
You can learn more about this here. (PDF Download)
Hungarian Interchurch Aid for Education Foundation
Hungarian Interchurch Aid is one of Hungary's largest charity organizations. Since 1991 HIA has built a nationwide network of over 80 social services and has gained decades of experience in international assistance provided in more than 40 countries. Besides its wide-range of offered services, education has become a defining value of HIA's local and international development work: accomplished projects from the past decades include all levels of education, from kindergarten to adult vocational training.
In 2020, HIA aims to take another step in the field of training by establishing the HIA for Education Foundation. The Foundation will bring together HIA's expanding training agenda in Hungary with prominent public representatives and experts in the Supervisory Board of the Foundation.
One of the Foundation's first focus areas is HIA's large-scale educational project: establishing a Vocational Technical School with the highest level of vocational training in Hungary. The school will take place in Biatorbágy – an important industrial centre of the region. The vocational school provides specializations that offers highly marketable knowledge in economics: logistics, finance/ accounting and information technology. The educational project is carried out in close cooperation with the Government of Hungary, the Ministry of Technology and Innovation and the Velux Foundations.
Member of the Westfalen e.V.
With this association, Westphalia has a new mouthpiece. The economic power of Westphalia is enormous and for many companies the following applies: From Westphalia to the world. I am a member of the working group economics on the board.
Here link to the website
Project management Optimum GreenCircle
As part of the Longines Balve Optimum, we founded Optimum GreenCircle, for which I took over project management in 2021. This group includes companies for whom sustainability, climate neutrality and energy efficiency are essential values ​​of their work. They have the opportunity to present their products, processes and corporate philosophy as part of this outstanding sporting event. Optimum GreenCircle offers a synergetic platform for the innovative plans and alignment of its members.

"Networks help to advance a topic, develop a project and to sharpen and reflect on one's formation of opinion."
Why did I create MTTconnect?
During my many years of operative professional life, I met many people from different environments in Germany and Eastern Europe - especially in Hungary. This experience taught me how important contacts and networks are for my own success.
Networks help to advance a topic, develop a project and to sharpen and reflect on one's formation of opinion. Under the label MTTconnect I enjoy bringing my diverse connections and networks into selected organizations and committees.
My goal is to connect people in order to successfully master common tasks. In doing so, I am particularly interested in strengthening the friendship and trust between East and West in the long term. This is the key to a united and economically strong Europe.
Contact
You would like to win me as a speaker for your event? Or conduct a concrete, goal-oriented network talk? Please feel free to contact me.
Email
marie-theres.thiell@mttconnect.de
Address
Weberstraße 32a
59368 Werne